NEW DELHI: After a long delay, Nokia has brought the much anticipated Lumia 620 to India, quelling demand for an affordable Windows Phone 8-powered smartphone. This decent-looking phone offers all the WP8 and Nokia goodness in a package that costs under Rs 15,000, making it a good alternative for those who want something exciting other than Android phones in this price range.
While the package sounds good on paper, we wanted to try out Lumia 620 first hand before passing the judgement. Well, here is the review of Nokia Lumia 620.
Hardware:
Nokia Lumia 620 features a 3.8-inch ClearBlack Display screen with 800x480p resolution and 246ppi pixel density. It has a 1GHz dual-core processor and 512MB RAM under the hood and a 1,300mAh battery to power the package. For storage, you get 8GB on-board storage, 7GB SkyDrive space and microSD expansion up to 6GB. On the connectivity front, the phone offers 2G, 3G, Wi-Fi, Bluetooth 3.0, NFC and microUSB 2.0. For imaging, Nokia has used a 5MP camera with LED flash on the back and a VGA secondary camera in the front.
When it comes to designing, Nokia has clearly focused on making Lumia 620 look vibrant and youthful in a time when phones do not come in too many lively colours. Our review unit was cyan (blue) in colour, though the device is also available in green, orange, magenta and yellow hues. For those who want something rather toned down, Lumia 620 is available in white and black colours.
The plastic shell of the phone is removable and seems sturdy and can take a few hits, as we tested this by dropping the phone a few times to see how durable it was.
Below the touchscreen of Nokia Lumia 620 are the three standard keys used on the WP platform – Home, Back and Search. Above the screen are the sensors and secondary camera, while the earphone jack is on top. On the back is the 5MP camera, LED flash and speaker grille; the microUSB port is at the bottom. The volume rocker, Power/Lock and Camera key are on the right side of the display, while the left is barren. Overall, the phone is easy to handle and fits in the palm easily, though it is quite small when compared to the phablets that are flooding the market nowadays.
Software:
We are quite pleased to see the new operating systems trying to break the duopoly of Android and iOS and happy to say that Lumia 620 offers a software package that we like. You get the tile-based user interface that looks very different from the iOS and Android UI and is easy to use. This Windows Phone 8-powered smartphone comes with a host of Nokia apps like Cinemagraph, Nokia Maps, Nokia Drive, Smart Shoot and Nokia Music.
Let's take a look at the strengths and weaknesses of the phone's software in detail. The operating system by Microsoft is quite light and resource efficient, so we never encountered any instance of apps closing because of low memory.
However, the platform cannot match the number of apps that the iOS and Android offer. There is no common notification hub either, a problem that many have complained of for a long time.
One thing social media addicts should be concerned about is that there is no true multitasking. This means apps like Twitter and IM+ will not update in real-time unless you are actually using them. (Microsoft has given developers the Fast App Resume option to developers, so that the app continues from the point where you left off, instead of starting all over again. However, developers are supposed to add the code in the app themselves, so it is not clear exactly how many apps come with Fast Resume). Moreover, you cannot see the apps that you were using a while ago, as long pressing the back button just shows apps that are consuming resources at the moment, not the ones that are suspended.
Now we see what goodness Nokia's proprietary apps bring to the software. Nokia Maps app is just as accurate and easy to use as the ones by Google, but it loses out when it comes to the details (names of business, data/landmarks added by users) that the latter offers. The Here Drive+ app is quite reliable and brings offline driving to the table, which is certainly a value addition.
Many youngsters will become fans of Nokia Music, the free music service that the manufacturer is offering to buyers, giving them free access to a vast portfolio of songs by Indian as well as foreign artists, along with Bollywood movies. Now that is music to the ears. And that too in this segment!
Overall, we are happy with the software suite of Lumia 620 and expect that buyers will be aware of the pitfalls of WP8 platform before picking this phone over an Android.
Camera and multimedia:
A 5MP snapper does the duty in Lumia 620, supported by LED flash, to help out in dark conditions. The images we took indoors as well as outdoors were underwhelming as the colours were not true and detailing was not so crisp. Under lowlight conditions, photos suffered from slight noise. However, seeing the photo quality delivered by rivals, Lumia 620's camera can be termed acceptable, especially at this price point. Cinemagraph and SmartShoot work perfectly and add to the value of the phone. The VGA front-facing camera does a decent job.
We have already said that Nokia Music app is something worth checking out. The music and video player is decent and does not lack anything, though TuneWiki/MusixMatch/SoundHound integration would have been an added incentive. The speaker audio output in Nokia Lumia 620 is above par, but suffers from stereo crosstalk.
Performance:
Coming to the day-to-day performance of Nokia Lumia 620, we feel it does a good job. The sunlight legibility of the phone's screen is quite good, as is the sharpness. However, viewing angles are not very good and colours appear a little off when seen from acute angles. The touchscreen is very responsive and it is quite easy to type on the phone's small display.
We never came across any lag throughout our tests and were happy with the overall user experience. While everything runs smoothly, this phone did not register the expected scores in benchmark test. We tried it on the commonly used Antutu benchmark test, where it secured a score of just 7541. While it means that it scores less than the similarly priced Motorola Atrix 2, it still manages to beat rivals Samsung Galaxy S Advance and HTC Desire X.
The battery gave us approximately 17 hours of life on a single charge when we used the phone for two hours each of calling and music playing and one hour each of gaming, video playback and Wi-Fi usage.
We did not find much use for NFC during our testing, but it may be used for file transfers with high-end phones. It is highly unlikely that most people will have NFC-capable music systems to blast out the audio via this device.
Rivals:
Nokia Lumia 620 did not take many wrong turns in our review, but it is in a segment where competition is stiff. The chief rivals of this smartphone are from the Android brigade – Samsung Galaxy S Advance, Motorola Atrix 2 and HTC Desire X. All three phones tout bigger screens and have full access to Android apps, a much bigger portfolio than what WP8 offers.
Motorola Atrix 2 has a 4.3-inch screen, relatively more powerful processor and a 8MP camera going for it. However, it is hardly available in the country right now, which leaves the door wide open for Lumia 620. Next is HTC Desire X, whose price recently dipped below Rs 15,000 from Rs 19,000 in November last year. It has a similar processor, 4-inch display and the feature-rich Sense UI.
Now we talk about Samsung Galaxy S Advance, a popular device in this range. It costs Rs 1,500 more than Nokia Lumia 620 and offers similar specifications, with the exception being a slightly bigger 4-inch screen.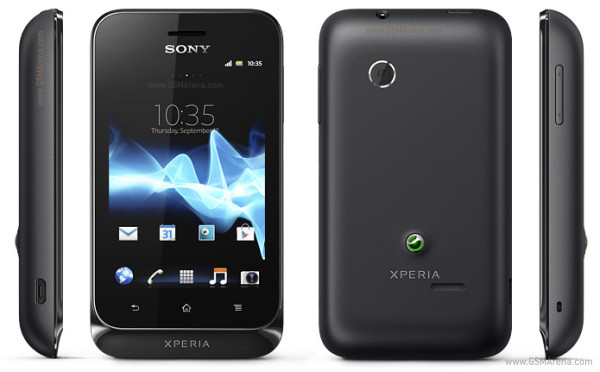 Also in the fray are Sony Xperia neo L and Xperia ray. The former has relatively low RAM for an Android device (512MB as compared to 768MB in competitors), though it comes with a 4-inch screen. The latter, on the other hand, features a smaller screen and slower processor, though it is waterproof and has an 8MP camera.
Lumia 620 targets a very different market when compared to phablets like Micromax Canvas HD. While the latter aims for people who want affordable phablets, the former hopes to lure those who want a reliable product in a refreshing package.
In comparison to rivals, Nokia Lumia 620 loses only to Motorola Atrix 2 and can match others in all aspects except apps and screen size. And just to point out, Motorola's brand recognition and Atrix 2's absence from the market certainly spin things in the favour of this Nokia phone.
Verdict:
We like the all-new Nokia Lumia 620 quite a bit, because of a Nokia app portfolio, refreshing look and competitive features. However, the phone can do better in terms of photo quality delivered by its primary camera, something Nokia does quite well (Lumia 920 and 820 being a case in point). Overall, we feel this phone does everything it is supposed to quite well and offers a very good performance considering its price range.
The phone sits in a very enviable position, where it can easily handle the Android competition and does not have to worry about any WP8 competition at all. Nokia's WP8 line-up will be complete when Lumia 720 and 520 arrive at price points of Rs 20,000 and Rs 15,000, respectively. Till then, Lumia 620 should be able to hold fort for the company in the affordable smartphone category.
What we like:
Lag free performance
Nokia apps
Colour options for back cover
Battery life
What we don't like:
Camera quality is not up to the mark
Viewing angles are far from good
No true multitasking and one-touch widgets in WP8 OS
Price: Rs 14,999
Key specs:
Display: 3.8-inch TFT display with ClearBlack Display technology; 800x480p resolution and 246ppi pixel density;
Operating system: Windows Phone 8;
Processor & RAM: 1GHz dual-core processor, paired with 512MB RAM;
Storage: 8GB internal memory, 64GB microSD support, 7GB SkyDrive storage;
Connectivity: 2G, 3G, Wi-Fi, microUSB 2.0, Bluetooth 2.0, NFC;
Camera: 5MP rear camera with LED flash, VGA front camera; and
Battery: 1,300mAh
Source: Times of India